Daisy Godfrey's website started as a trial by fire. We began with Wordpress, and somehow through multiple iterations, ended up as a highly optimised, highly modular, React based static site (Gatsby.js).
From conception
For the first year, we started the site with a typical Wordpress setup. This helped us quickly analyse two elements: the demographic that interacted with Daisy's website, and the design that worked for her brand. We helped her to plan infrastructure in the cheapest possible way, avoiding paying for G suite.
One of the hidden costs, was the extended functionality from plugins in Wordpress. So, simply, we decided to scrap any paid plugins, opting for a cheap and limited website at this time.
Switching to a static site was also an incredible solution for bumping the site time to load, so it was a win win situation 🤙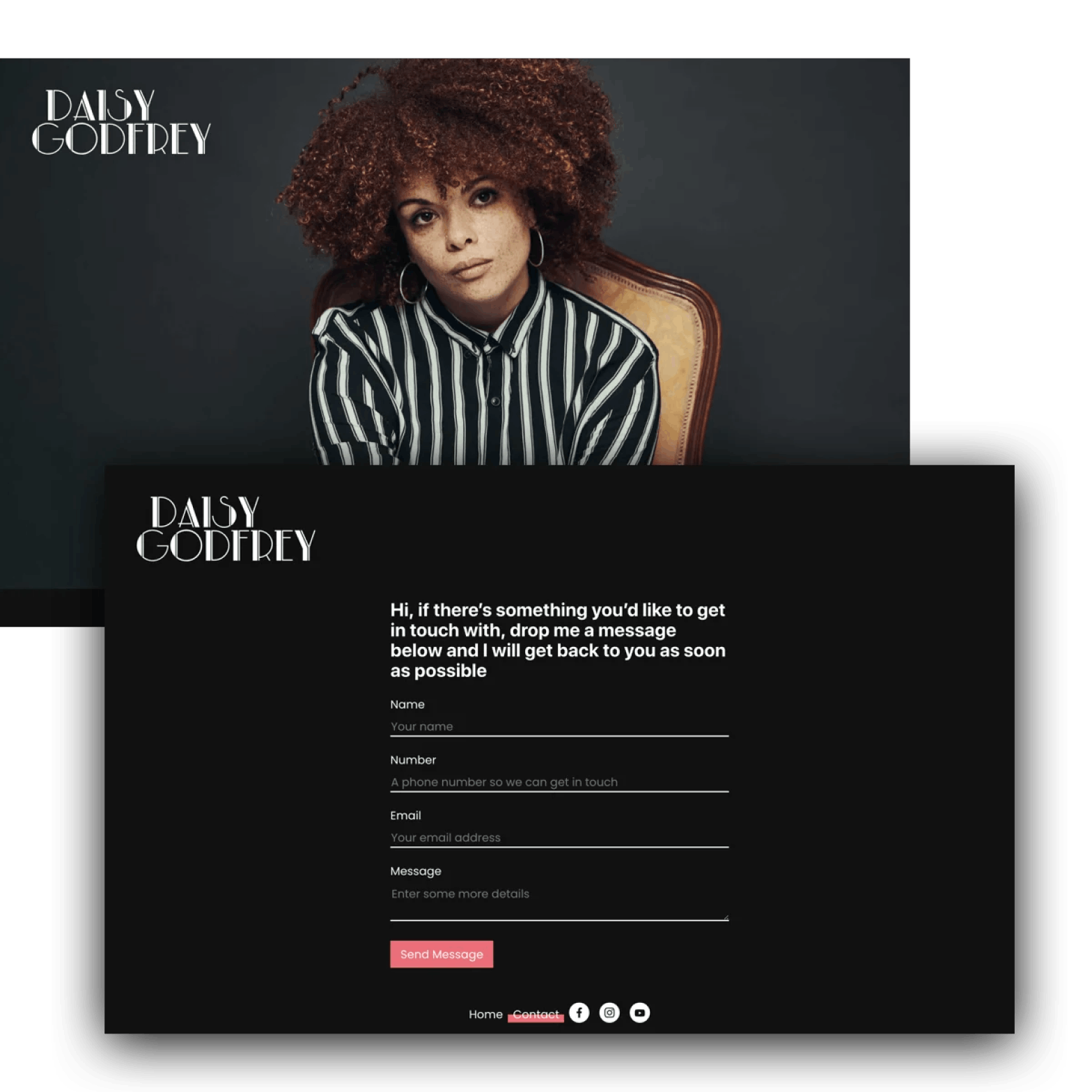 How to make it blazing fast
We focused on assuring two key elements for Daisy's website: keeping the eye-catching morphing image on the home page and making it arguably the fastest website for an artist in Nottingham.
We successfully achieved it with the eye-catching pastel pink associated with both Daisy Godfrey's Wordpress site, and now with the new and improved Gatsby site. We employed Sharp's tracing functionality to present an outline of the image programmatically upon screen load, and then swapped it out with a high-resolution image. This is how we got the load speed down to a rapid 0.4s.
Finally we used ImprovMX to handle email forwarding to her personal Gmail, and Netlify for hosting the site, costing a grand total of ***'drum roll please'.***.. £0.